Clean discrete numbers over the doors and with custom bent steel awnings. These subtle details are discrete as this is a private building.
This commercially zoned warehouse on the corner now has a clean and cared for exterior appearance. Being a private facility (not commercial) we wanted to keep a low profile, basic exterior appearance.
We opened up the interior from the pervious floor plan that had been cut up into a rabbit warren of rented out commercial spaces. Now owned and occupied by the owner, the interior could be spacious and filled with natural light.
Required awnings and numbers were kept simple and descrete with a bit of fun, modern style.
The new open floor plan let's the light from the skylights and surrounding windows flow through the entire space.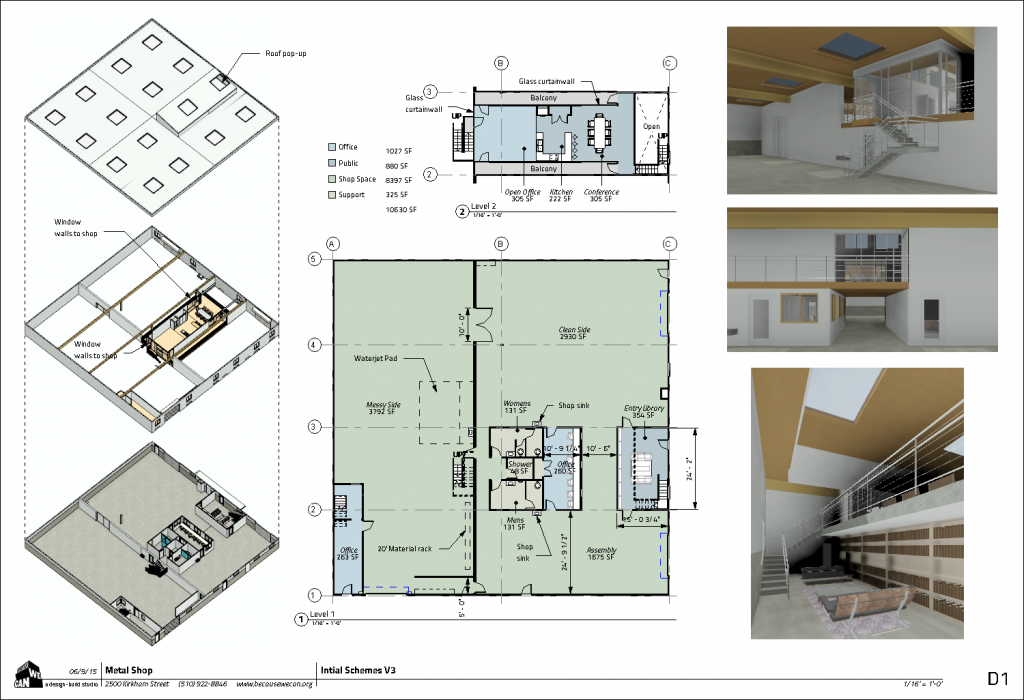 The 2nd floor mezzanine with beautiful skylights and ceiling beams. Still unfinished, but soon to be a light filled work space.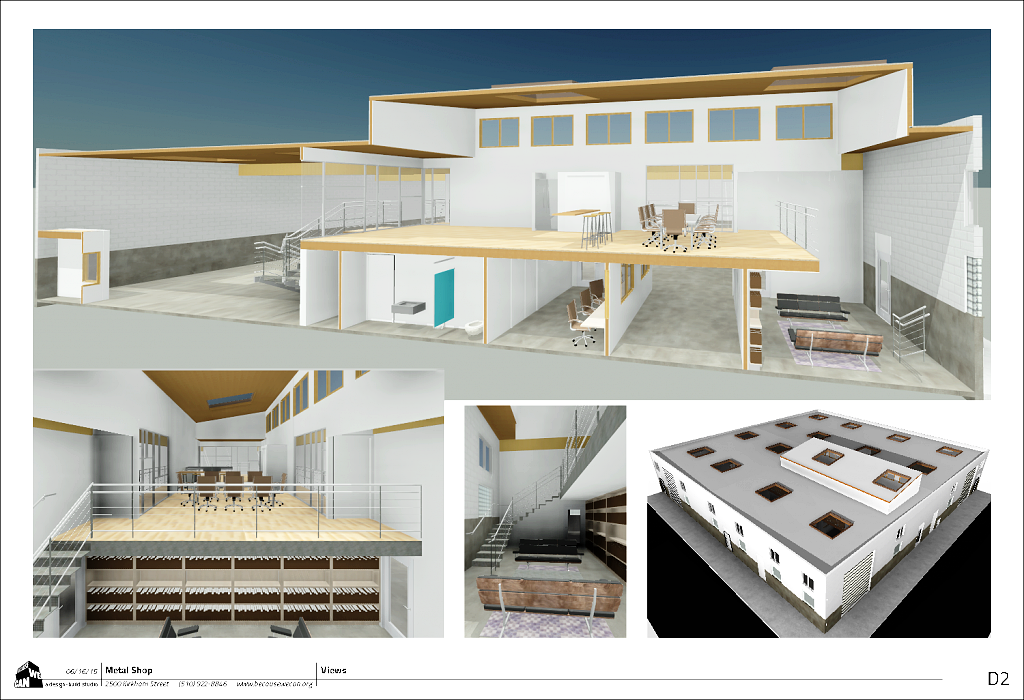 The new space is functional and efficient for this private metal shop.
The custom made stairs match the aesthetic of the exterior awnings and were able to be made in the metal shop onsite. A cool detail to add to this spacious design.