We worked closely with the Blue Sprout team and were asked to be one of its co-founders. We were lead architect, interior designer, and shop layout designers.
This large signage was one of the first things we made after the exterior work of the building was done, like putting in new doors and windows.
We added a second floor loft space in each unit and kept the co-working facility large, bright and open.
The interior build out begins. Walls go up for the live work units.
The live work layout gives a large exterior facing door to each tenant. A coveted design for a commercial building.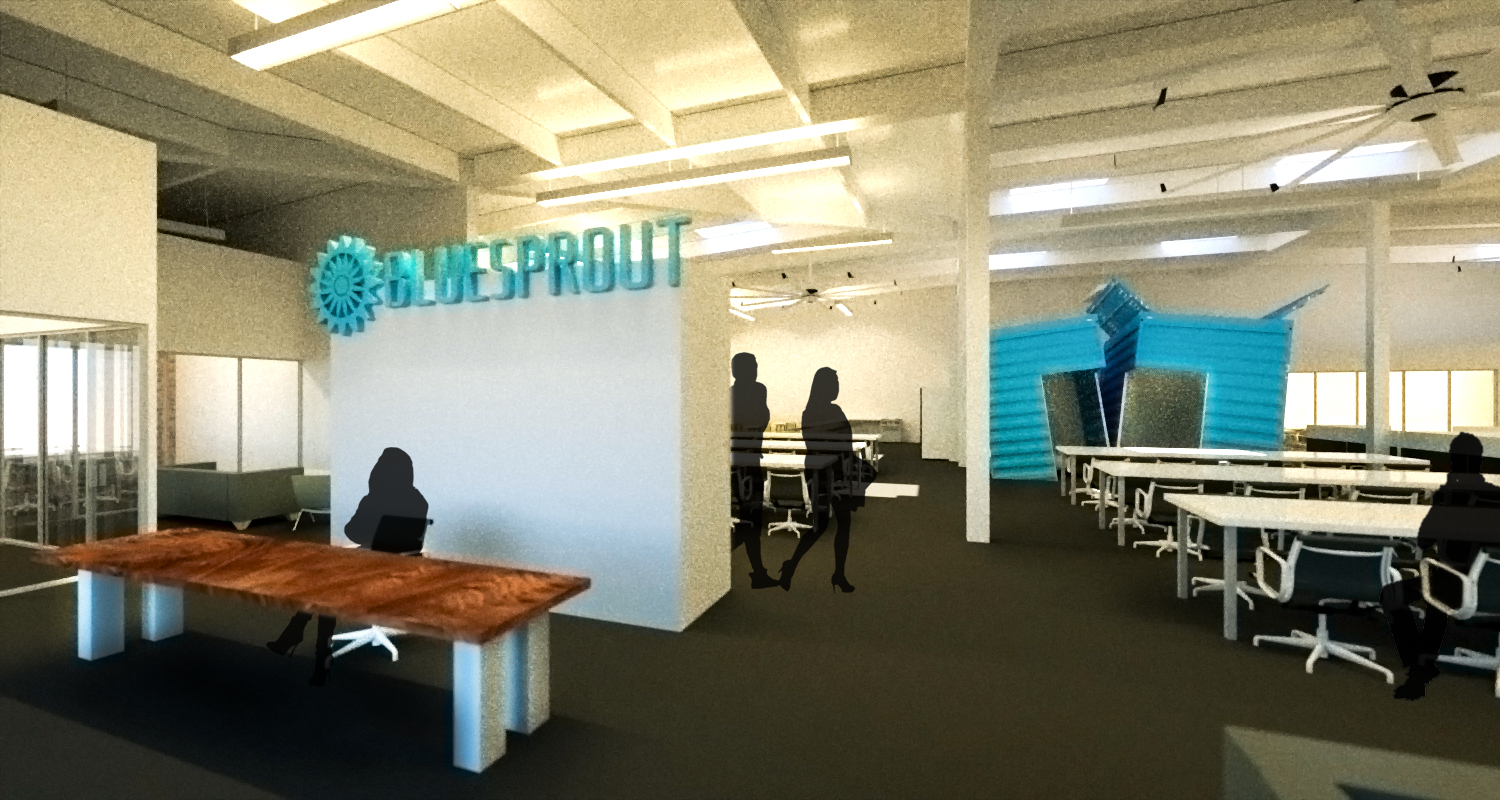 Initial schemes for this industrial co-working space.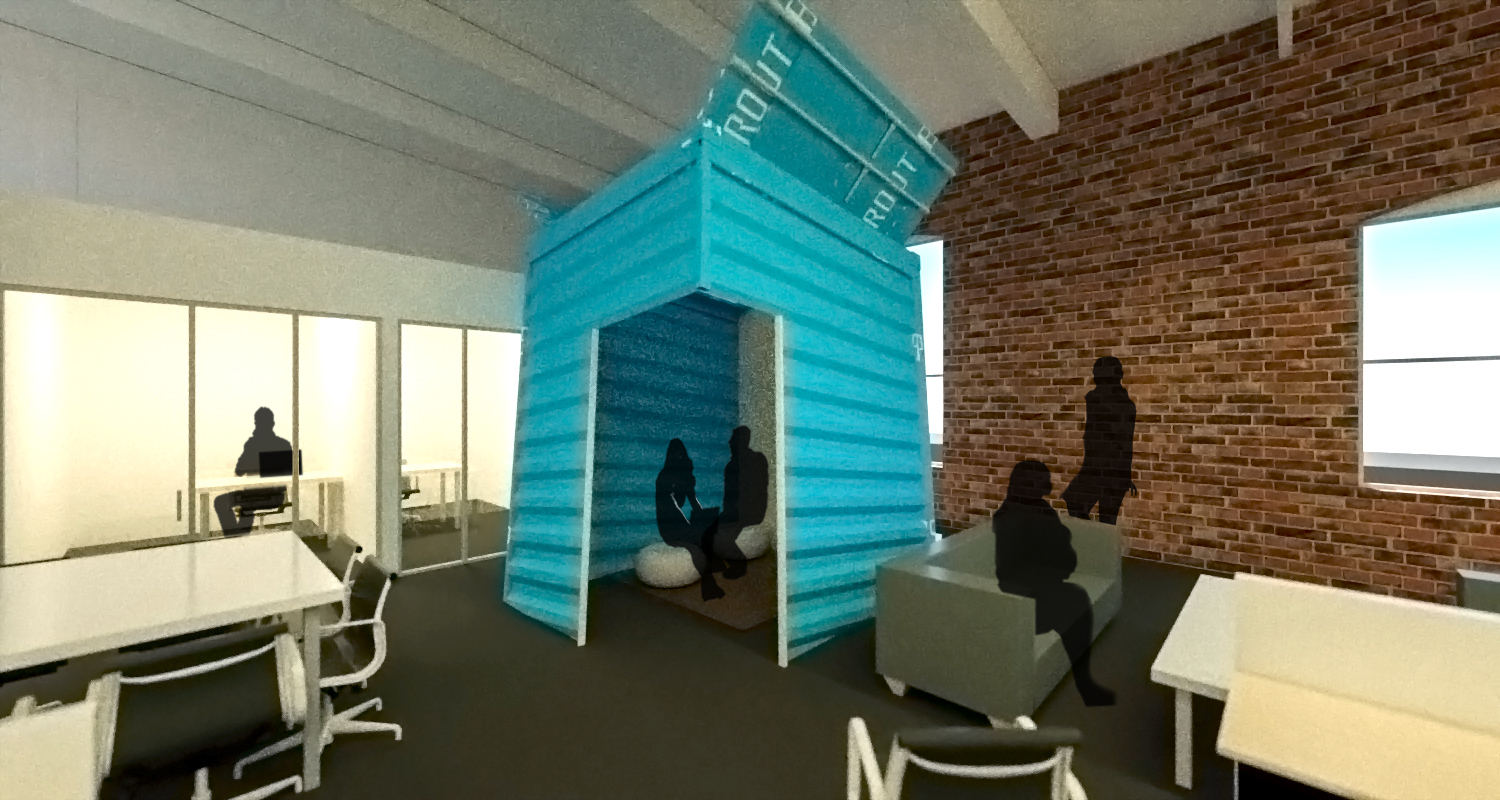 We designed worktables for collaboration, designed specifically for this new incubator space.
Desk made from machiche hardwood.
ndividual adjustable height work tables designed for the co-working space.
Our fabricators working together to install the hardware on the underside of the machiche work tables.