Resin inlay for Zoo's table tops
One of our recent exciting resin pours was for these table tops for our Hattiesburg Zoo project. We wanted to do some inlay into the designs we created for these table tops. So, we began by taking our designs and carving them into the wood on Frank, our trusty CNC machine. Then filling the carved pockets with pigmented resin.
While those were being created, we finished making the bases we'd designed for these unique, one of a kind table tops.
After sanding the cured resin down to the wood, we finished the tops with a clear coat.
Once dry, these reversible table centers were placed in their final home.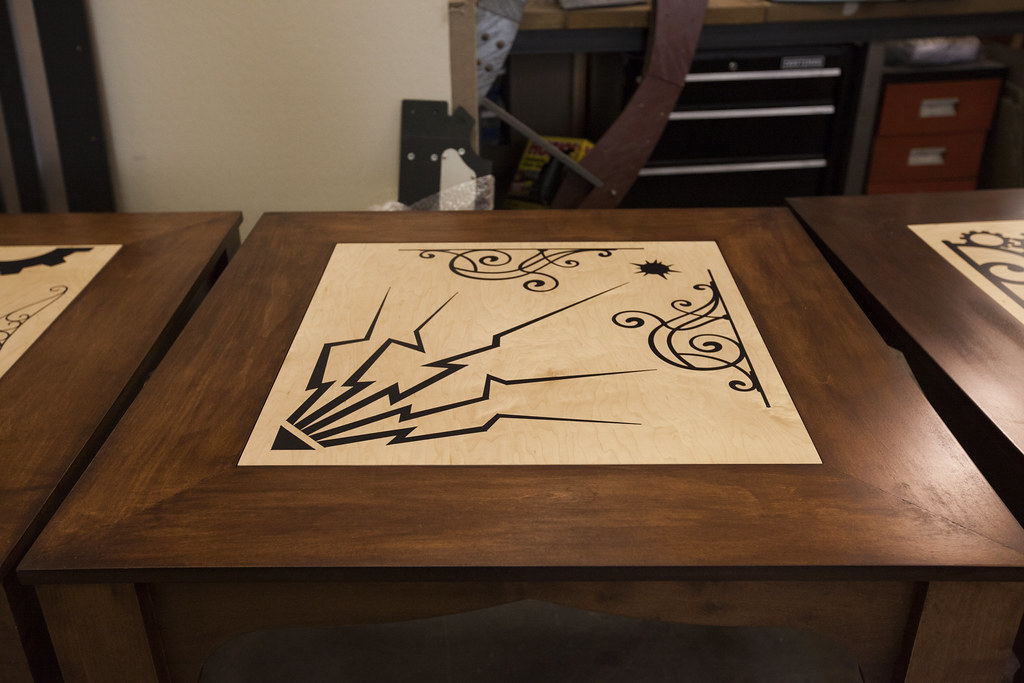 Each of the 6 tables has a different pattern, and go with the interior of the space we designed.
These are just one small part of a larger project we are doing for the Hattiesburg Zoo in MS.
The final design for the interior room will look like this!